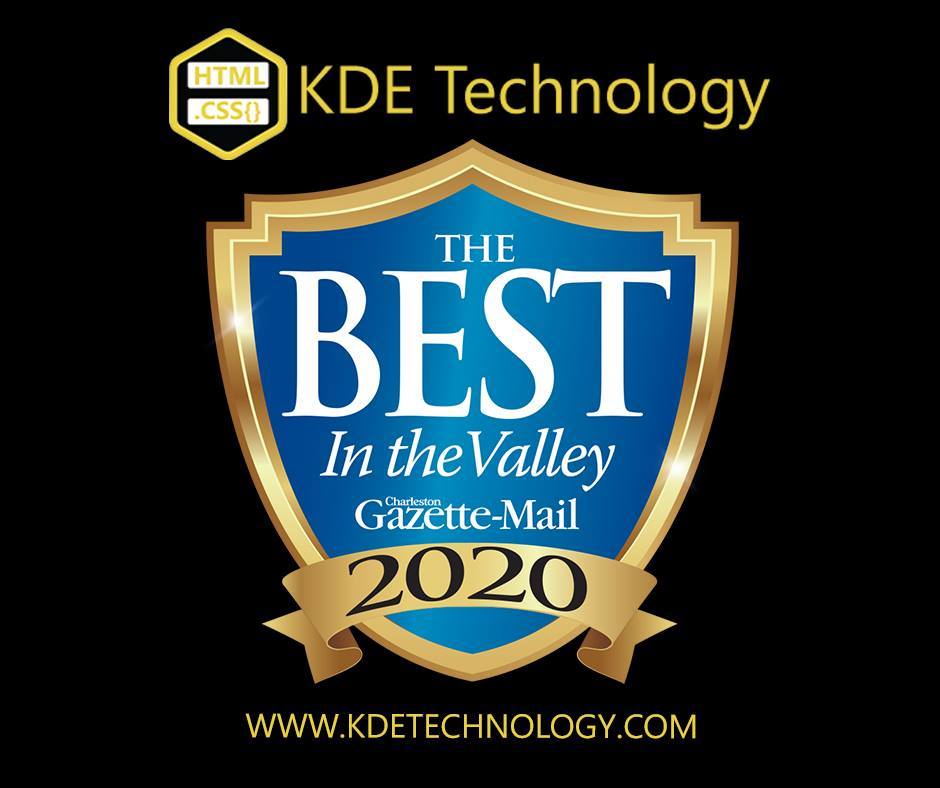 We here at KDE Technology wanted to take this time to express our gratitude for being awarded the "Best in the Valley" in Kanawha and Putnam Counties. We could not have won this award without being surrounded by and working for some of the best local businesses around. Being able to serve fantastic businesses and help them expand themselves online is incredibly rewarding. Taking part in the success of those businesses is what motivates us every day. Working with companies of all sizes and giving them a pathway to digital success is what we do best. Being recognized by our community for doing so is an honor which we cannot overstate. 
The "Best in the Valley" award is considered prestigious, and it was made possible to us only because of the fantastic base of customers and friends we have here in our home state. People here in West Virginia are loyal; just as we do business with West Virginians, West Virginians do business with us. We are so incredibly fortunate to have found success thanks to working with some amazing fellow local business owners.
Our customers provide quality products and services, so crafting a website to match their quality of work means that every site we create is of the highest-caliber. Small businesses in West Virginia are often willed into existence and maintained through sacrifice and heart. They inspire the creativity and drive reflected in the websites we design for them. Whether it's as simple as a page to show the hours and address of a beauty salon, or a full blown e-commerce web store with API integration, the sites we create help already amazing businesses reach an even larger customer base.