10 Ways You Can Use Facebook for Your Business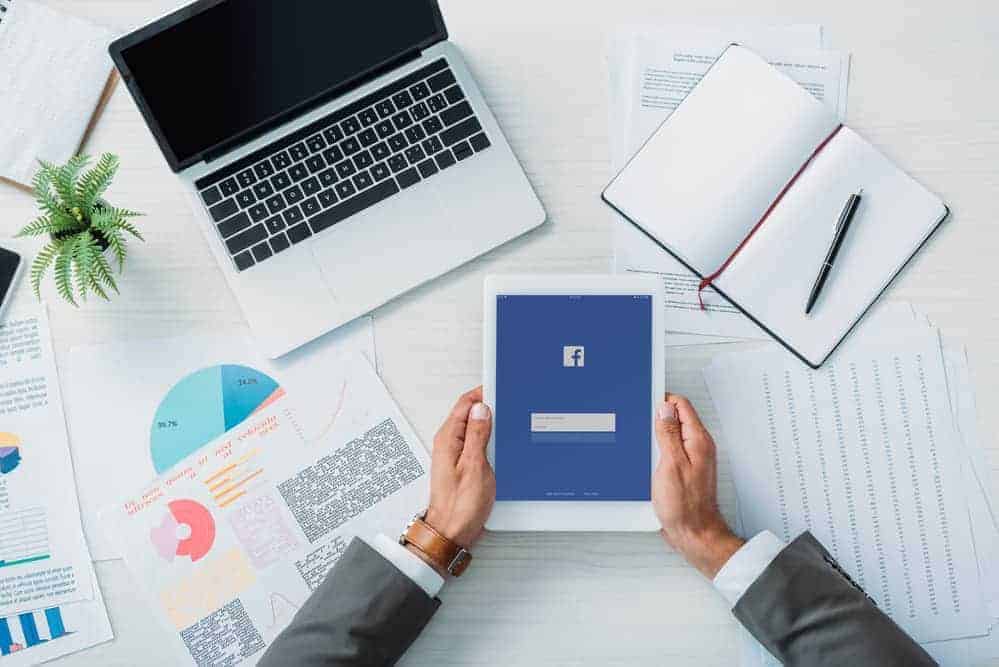 It's no secret that Facebook is one of the most popular social networking platforms on the internet. However, what may be a secret to some is just how powerful Facebook can be for business purposes.
For that reason, we have compiled a list of ten ways you can use Facebook to help your business grow.
---
Event Promotions
Organizing events can be a great way to promote your business on Facebook. You can use Facebook's event feature to spread the word about your event and invite your fans and customers to attend. 
Many social media marketing companies use it to promote discounts, special deals, offers, or new products. Creating an event on Facebook is easy, and it's a great way to get people interested in your business.
When you create an event on Facebook, you can choose to make it public or private. If you make your event public, anyone on Facebook will be able to see it and invite their friends. If you make your event private, only those who are invited will be able to see it.
Understand Your Audience
When you create a Facebook business page, you have the opportunity to connect with billions of potential customers. But before you can start reaping the benefits of this social media giant, you must take the time to understand your audience.
Who are they? What do they like? What do they want to see from your business?
Answering these questions will help you create content that resonates with your target market and ultimately helps you achieve your business goals.
Using Facebook insights is a great way to get an idea of what your audience is actually like. It's a powerful tool that can help you track your page's performance and understand your audience. Use it to improve your content strategy and ensure you're reaching the right people.
Facebook Ads
Facebook ads are one of the most effective ways to reach new customers and grow your business. Here are some of the benefits of using Facebook ads:
You can target your ads to a specific audience.

Facebook ads are relatively inexpensive compared to other forms of advertising.

Facebook ads are highly effective in terms of reach and engagement.

Facebook ads can be customized to match your brand identity.

You can track the performance of your Facebook ads using insights tools.
Boost Web Traffic
Facebook can help boost web traffic for businesses by providing a platform for companies to share their content. 
Posts that are shared on Facebook have the potential to reach a large audience, which can help to drive traffic to a business's website.
Better SEO
Facebook can help businesses with their SEO efforts in a number of ways. One of the most important ways Facebook can help with SEO is by providing a platform for businesses to share their content. 
Posts that are shared on Facebook have the potential to reach a large audience, which can help to drive traffic to a business's website.
Another way Facebook can help with SEO is by providing businesses with the opportunity to include keywords in their page title and description. This can help to improve the visibility of a business's website on search engine results pages.
Create Better Content
In order to attract attention and engagement on Facebook, it is important for businesses to create high-quality content. 
By posting interesting and engaging content, businesses can build up a following of loyal fans who will be more likely to take action, such as visiting their website or purchasing products or services.
Just remember to make sure your Facebook page is regularly updated with fresh, relevant content. This will keep people coming back for more, and it will also help you to attract new fans and followers.
Strengthen Your Brand
Having a strong brand is important for any business. A strong brand can help businesses stand out from their competitors and connect with customers on an emotional level. 
Facebook can be a powerful tool for businesses to strengthen their brand by providing a platform where they can share their story, values, and mission with customers and fans.
Your brand should be consistent across all channels, including Facebook. This means using the same logo, colors, and messaging on your Facebook page as you do elsewhere.
Interact With Your Audience
One of the great things about Facebook is that it allows businesses to respond directly to comments and questions from customers and fans. This gives businesses the opportunity to provide customer service support and build relationships with customers.
Also, people love free stuff, so running contests and giveaways on your Facebook page is a great way to get people talking about your brand. Just make sure you follow the Facebook contest rules.
Improve Your Networking
One way businesses can improve their networking with Facebook is by joining groups or participating in discussions. 
By joining groups or participating in discussions, businesses can connect with other professionals and learn from their experiences. 
Another advantage of using Facebook for business is that it provides opportunities for networking with other businesses.
Work With Influencers
In order to reach a larger audience on Facebook, businesses may want to consider working with influencers. 
Influencers are individuals who have a large following on social media and are able to persuade their followers to take action, such as buying a product or service. 
By partnering with influencers, businesses can tap into their large network of followers and potentially boost their sales.
Just remember to contact influencers that are connected to your niche as closely as possible.
Conclusion
Overall, Facebook can be a great asset for businesses. 
By taking advantage of the platform, businesses can boost their web traffic, improve their SEO, create better content, strengthen their brand, respond to people better, improve their networking, and utilize influencers. All of these benefits can help businesses grow and succeed.
 
---
Author Bio
Sophie Douglas is a digital marketing specialist and a journalist based in Columbus, state of Ohio.
Her characters are passionate, innovative, and ambitious. 
Before becoming a writer for DigitalStrategyOne, she was writing short stories, screenplays, and directing short films.