19 Statistics showing "why website is important for your business" in 2023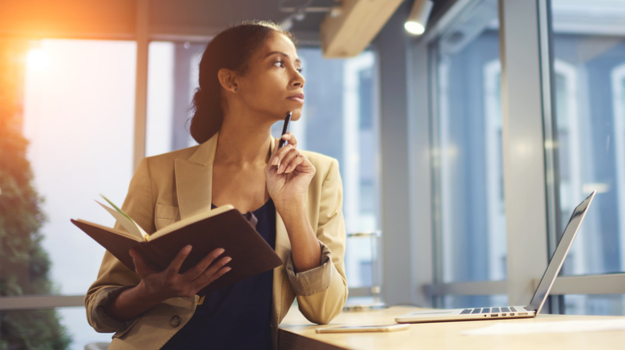 Are you wondering why your website costs you clients?
Importance of Quality Website for your business including Statistics.
Surely, there are some astonishing reasons behind this.
In this post I have listed 19 Sounding analytics about business websites. Check out these unless your website won't cost you marginal conversions.
If any of the issue listed here sounds familiar to you, I' glad I can help you with this blog.
Let's dive right in…
It takes about 50 milliseconds (that's 0.05 seconds) for users to form an opinion about your website that determines whether they like your site or not, whether they'll stay or leave
You might have thousands of visitors every day on your website, but if your sales hardly budge upwards, then it's a problem
Your website goal should be to convert a one-time visitor into a customer. The site should be designed for convincing visitors in 0.05 seconds to stay longer.
According to Google, 61% of users are unlikely to return to a site on mobile if they had trouble accessing it and 40% visit a competitor's site instead
If your visitors have to experience difficulty while browsing, find navigation and resolution problems, then they are unlikely to return your website.
88% of consumers who search for a type of business on a mobile device call or go to that business within 24 hours
Local businesses generally get their maximum leads from the same city. When people search for them or for a business related to them on mobile devices, they get all the details through the web. It is always important to register your business on search engines & share your contact details clearly every where possible so that your prospects can reach you effortlessly.
57% of internet users say they won't recommend a business with a poorly designed website on mobile
55%internet users never recommend a badly designed and difficult to access website to anyone. In appropriate website design will always create snag your pathway to success.
How this is going to affect your business?
Customer recommendations are really important. A satisfied customer/visitor is the best marketing channel for your business promotion, but an unsatisfied or angry visitor could prove devastating for your business success.
38% of people will stop engaging with a website if the content or layout are unattractive
What information you have shared on your website, words used, its tone and seriousness have a great significance. Apart from this, the way you have presented your business information on the website also contributes in engaging visitors. 33% people stop visiting your website and engaging with your business if the content and layout is unattractive.
88% of online consumers are less likely to return to a site after a bad experience
Visitors who have first bad experience with your website will never return back and 88% of the internet users agree to this. User experience & satisfaction is all that matters for the customers. This is key to gain confidence & trust of the visitors and turn them into customers.
39% of people will stop engaging with a website if images won't load or take too long to load
Most of the visitors simply bounce back if your website lacks attractive images or if images take too long to load. As already mentioned, visitors show patience for just 5 seconds. If your website would take more than that to load and display what it has, then it's not good for your business.
75% of consumers admit to making judgements on a company's credibility based on the company's website design
75% of people believe that they judge the credibility of any business through its website. A good & engaging website with all important element right in the front of customers definitely brings sense of satisfaction. It helps them trust your business & move further with next step, i.e. purchase.
70% of small business websites lack a Call to Action (CTA) on their homepage
70% individuals agree to this that CTA on the homepage or page of their interest always pushes them to the next step. On the other hand, lack of CTA sets them confuse how to move further. As a result, either they bounce back or struggle finding CTA.
Mobile devices are projected to comprise 63% of global internet use by the end of 2019
People prefer using mobile websites and the percentage of mobile users will increase by 63% by the end of 2023. This means your business website should be responsive and mobile-friendly so that they can desktop like experience and ease of browsing it.
A study found that 94% of negative website feedback was design related
94% of negative feedbacks are related to website design. Visitors get annoyed when they witness designing problems in any website and they share their resentment through negative feedbacks or reviews.
Nearly 8 in 10 customers would stop engaging with content that doesn't display well on their device
8 out of 10 customers never like to read content on the website if it is not available in a readable format. They don't want to spend time in zooming in & out to read what is there on your website. They expect content to adjust according to the screen size & resolution of their device.
83% of mobile users say that a seamless experience across all devices is very important
Customer expects your business website should adjust according their mobile device and its operating system. More than 83% of the users expect to have seamless browsing & navigation experience as per their device.
Average smartphone conversion rates are up 64% compared to desktop conversion rates
You must target smartphone users and create a separate mobile friendly version of your website and make sure it is apt in order to satisfy the visitors. This is important as there are more conversion through smartphones than desktops/laptops.
Once on a company's homepage, 86% of visitors want to see information about that company's products/services
Visitors visiting your website first land on your homepage where they expect to know a little about you and your story, but more about your products, services, prices & special offers. Always serve the important & useful information on the homepage.
Once on a company's homepage, 64% of visitors want to see the company's contact information
If your visitors are convinced and want to proceed further with the purchase, but have some doubts to clear, they expect to have some contact information like phone number, email or Skype id so that they can contact instantly and confirm their purchase.
Once on a company's homepage, 52% of visitors want to see 'about us' information
As already mentioned, you must include a little about your company and its achievements (if any). But introduction should be brief keeping main focus on company products & services.
47% of website visitors check out a company's products/services page before looking at any other sections of the site
Your website's products services page should be up-to-date, reader friendly and must have all the information related to the product/services and CTA to convert visitor into buyer quickly.
44% of website visitors will leave a company's website if there's no contact information or phone number
It is so vital with a company website to have clear contact information with valid phone number.