Data Visualization 101: A Simple Guide for Business Owners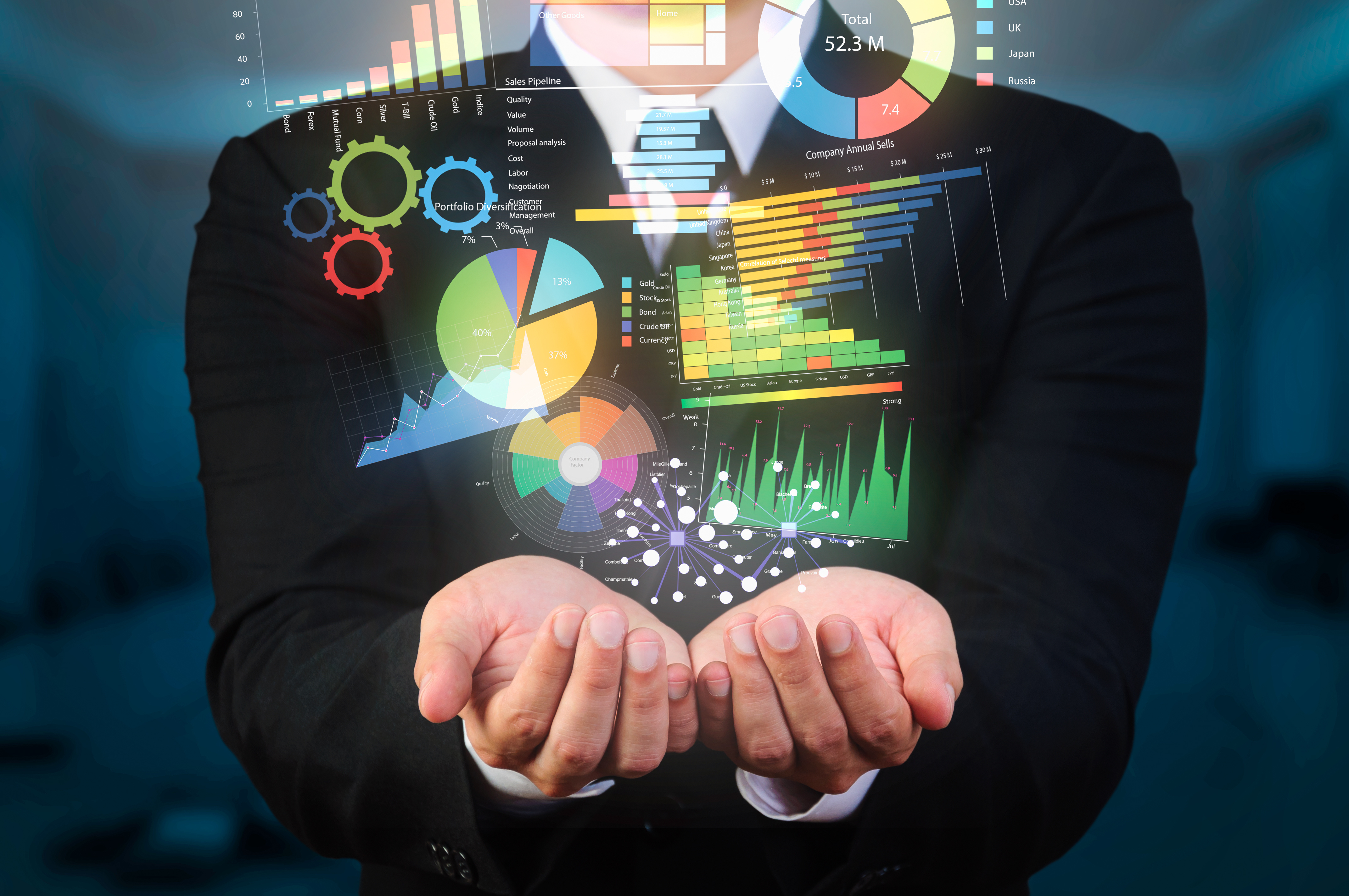 Written by: Ian Garza
Modern business owners have access to mass amounts of data that can be used to identify key insights into their customers, competitors, and overall business performance. Through careful data analysis, you can make better business decisions and gain a competitive advantage. But it's impossible to identify bits of meaning in a sea of raw, unorganized data. Data must be organized and analyzed so that you, as a business owner, can spot patterns and trends.
This is where data visualization comes in. Data visualization involves converting data into a visual format so that we can understand it better. As a result, you'll be able to derive important insights from your data and maximize its potential use.
Data visualization can transform the way you make decisions across all areas of your business, from marketing to customer service. Keep reading to learn more about data visualization!
What is Data Visualization?
Now we know that data visualization is the process of converting data into visual content. But what exactly does this entail? First, raw data is collected—from within your organization, your competitors, or the general market—and prepared for processing. The preparation stage often involves cleaning up and organizing raw data, checking for errors, and eliminating redundant or incomplete data that will skew your results. This can take up to 79% of your time if you plan on using machine learning. Once data has been organized, it's processed into usable information. This is often done with the help of special software and machine learning algorithms.
The result of all this is data that can be read, understood, and used by non-data scientists. Processed data often exists in the form of images, graphics, videos, plain text, and other visual representations. In short, data visualization provides an overview of data that the human brain can understand.
Why Business Owners Should Care About Data Visualization
Data visualization can benefit your business in several ways. Visual representations of your customer data will help you identify factors that affect customer behavior and pinpoint areas that need to be improved. For example, your data may show that customers are abandoning their shopping carts once shipping costs are calculated, indicating that you need to do something to mitigate these costs or include them in the price of your products.
TechTarget lists many of the other benefits of data visualization:
The ability to make faster, more confident business decisions.
A better understanding of the steps you need to take to reach your business goals.
An increased ability to align with the interests of your audience.
Easier distribution of insights with people on your team.
Improve data accessibility to reduce the need for data scientists.
Use Data Visualization to Make Your Content More Engaging
Business owners can also use data analysis to engage their customers. Because data visualization helps us communicate data more effectively, it's great for getting a point across to your audience. Use data visualization to tell a story! Infographics, pie charts, diagrams, and maps are all great ways to communicate information to your target audience.
Importantly, make sure your data is presented in a way that requires the least amount of work from your reader. Your audience isn't going to sit and stare at a complex bubble chart and try to decipher its meaning. Choose charts that make sense for the data you want to convey and keep it as simple as possible. Supermetrics provides a cheat sheet to help you use the right chart for your data. For example, bar charts are great for comparing categories while pie charts show composition.
You can include these charts in all kinds of communications with your customers. Add data visualizations to social media posts, blog content, marketing emails, and more! If you produce flyers to pass out to customers, add data visualizations to your design to help get your point across. You can design unique flyers quickly online with the help of online graphic creation tools. Just choose a professionally-designed template and customize it to suit your needs. Enhance your flyers with data-driver charts and infographics to engage your readers and help customers understand the information better.
Leverage Helpful Data Visualization Tools
You don't have to be a data scientist to use powerful data visualization tools. While there are many complicated data analysis apps out there, you can also find very intuitive data visualization tools that are designed with non-data scientists in mind. Look for tools made for business owners like you!
Try to find a tool that can handle multiple sets of data and can output an array of different chart types. Tableau, for example, is a very popular data visualization tool among everyone from journalists to business owners. Infogram is another option, though it offers fewer built-in data sources than other apps. You may also want to try Datawrapper, ChartBlocks, and Google Charts. Keep in mind that different data visualization tools excel in different areas, so you may need to keep a few on hand!
When to Hire a Professional
Although data visualization tools have a lot of advantages, sometimes you need to hire a professional. Software may limit your design flexibility, data format flexibility, and the depth of insights you can gain from your data analysis.
When data is more complex or you want to tell a multi-layered story—to your investors, for example—working with experienced data analysts and information designers may be preferable. Professionals can help you create compelling visualizations when your data is intended for significant business development purposes.
Data visualization puts powerful data capabilities into the hands of business owners. If you want to make better decisions for your business, improve your understanding of your customers, and get ahead of your competitors, data visualization is key! Start playing around with a few data visualization tools to see what insights you can gain from your data.
KDE Technology offers customized web and graphic design services that can convert customers. Bring your vision to life!