Most Popular Social Media Channels for Small Businesses & How to Use Them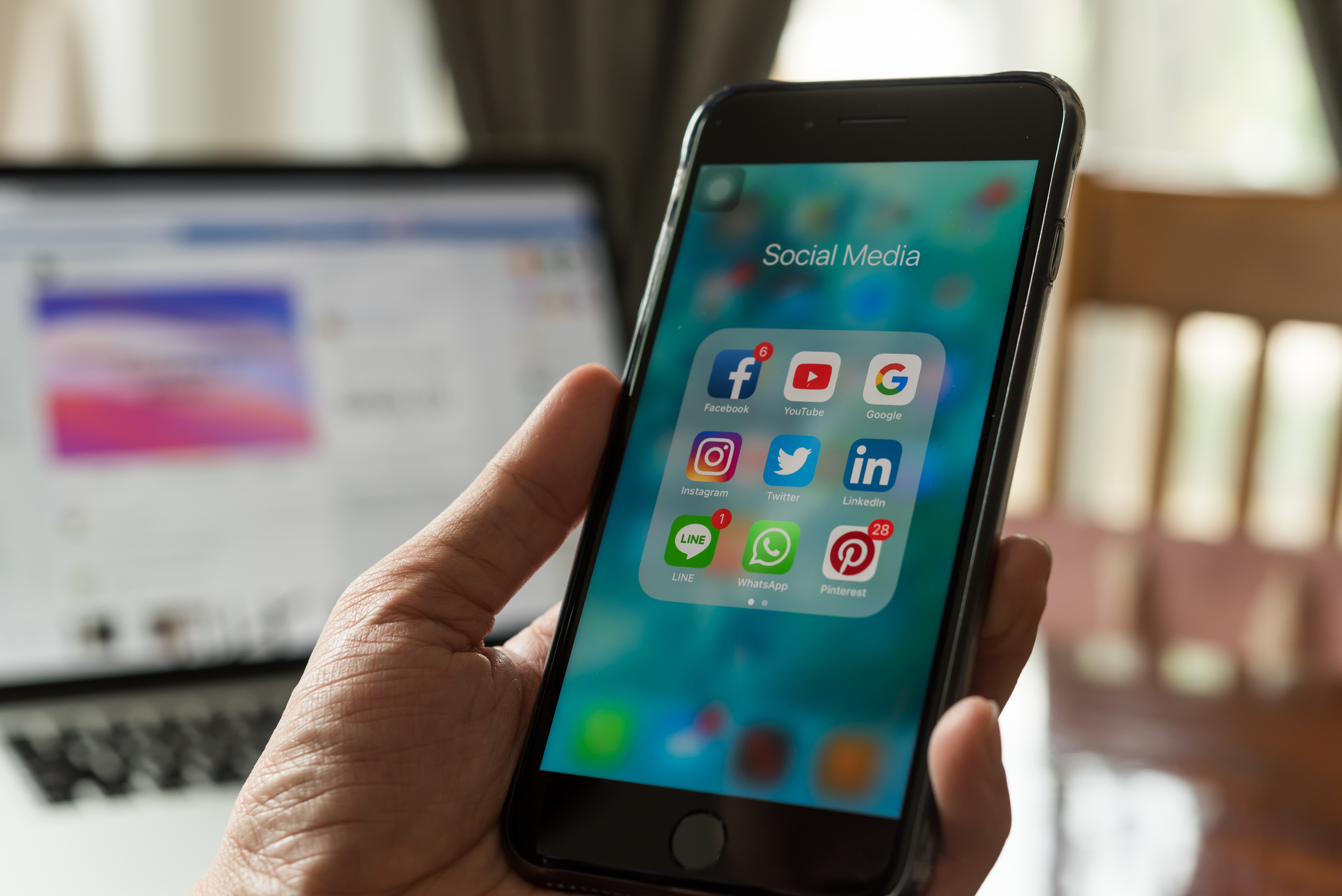 It's 2022, guys & gals. Whether or not your small business can benefit from social media is no longer a question. All of us understand how much social media benefits businesses, big & small. If you are not using social media in your marketing, you ARE missing out!
---
What Social Media Should I Use for My Small Business? 
The only question left for you to ask yourself is what social media platform you should choose for your business. We are here to help you answer that question! Each of the major social media platforms has a specific way it works & engages. It's important to choose the right one, especially if you can't afford to cover them all.
The Big 5 Social Media for Small Business 
The five giants of social media for small businesses are Facebook, Instagram, LinkedIn, Twitter, & TikTok. The way social media for small businesses works is you either manage your social media on your own, or hire a digital marketing agency/manager to do it for you. If you opt for the first one, here's what you should know.
#1 Facebook Is Still Running High
Facebook is still the social media that generates the most revenue for small businesses. It has 1 billion users per day & convenient features like paid ads & marketplace. So, if you are going to choose just one social media for your business, choose this one. Pretty much anything can sell on Facebook from custom jewelry to candles to restaurants & services.
How to Use It
What's great about Facebook is that it gives you lots of options. You can share updates on your business, new products, & promotions via statuses, photos, or videos. Use it for all of that & take advantage of its great targeting feature for your paid ads. As for how often you should post, you can post 2 times a week or even every other day for more engagement.
#2 Instagram Is Thriving
Instagram has a fast-growing user base & is THRIVING. It's a favorite of young people - millennials especially. What rocks on Instagram? Visuals. It's a highly aesthetic social media. You can post photos, videos, reels (very popular), & stories. It's especially useful for businesses that sell fashion, cosmetics, jewelry, & stuff like that.
How to Use It
When it comes to Instagram, visuals are of extreme importance, as we said. Visuals are important in general but even more so on Instagram. So, make sure you have a beautiful & unique design that will capture the attention of viewers. Also, tell a story & include light & relatable stuff about your business & team members. Post around 3 times a week.
#3 LinkedIn Is Great for B2B Marketing
LinkedIn is THE place to be for businesses & professionals & is a great place to network. It's the best option for B2B companies. It's also the place where you can find top professionals to employ & where your employees can be your brand ambassadors & promoters.
How to Use It
As LinkedIn is a professional environment, the people & businesses that follow you there will want to see updates & info about business-related stuff. Keep your posts informative & educational & use this network to bring your business closer to potential customers, but also employees. Share some tips & insights about your industry to show off your expertise!
#4 Twitter Lets You Be "In the Moment"
With over 500 million tweets published daily, Twitter sure is one fast-paced environment. It's where those clever, educated, & artsy types hand around & it can get controversial from time to time. Twitter stuff is also most likely to end up in the mainstream media as it's a platform that often discusses current events & trending topics.
How to Use It
Similar to LinkedIn, Twitter is great for pushing out informational posts & news about your business. But you can also allow yourself some lighthearted & fun posts. Twitter is also a social media platform where posting multiple times a day is encouraged. Keep those tweets short & light & keep them coming!
#5 TikTok Is the Rage Among the Youth
TikTok is the most popular social media network for younger generations, & one with the best organic reach! If your target audience is the youth & you want to sell something to them, here's where you should go. Create a TikTok profile but also engage in influencer marketing as the younger generations respond well to that.
How to Use It
Short, fast-paced videos rock on TikTok. That's how you should craft your content. Posting frequently as well as using the popular filters & sounds is also important. You can show anything there. From your production to packing & shipping products to how someone uses them. As for influencers, choose the ones your target audience likes & trusts the most.
Social Media WILL Grow Your Business
Social media marketing can really do wonders, especially for a small business. It's an investment that will pay off in many ways. Your business will be viewed as reliable & professional, you will reach increasingly more people, build a brand, & get more customers. You will see the ROI, you just need to be patient.
Don't Be Afraid to Ask For Help
Another thing you'll need in order to see that precious ROI is hard work. If you don't have the time or the knowledge to rock your social media marketing, find someone who does. That's where KDE Technology comes in! Each day we become more in-tune with leading strategies for things like social media management & SEO upgrading. Don't be afraid to ask for help!