Thriving in Uncertain Times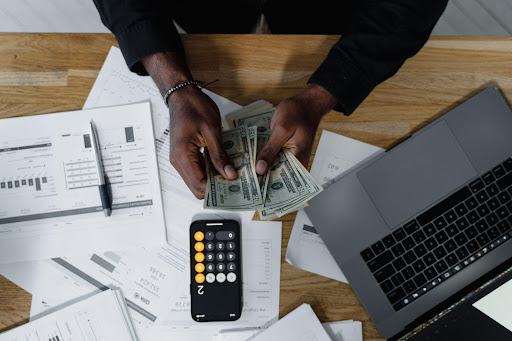 Using the latest in technology and coding, KDE Technology can design exactly what your heart desires. Connect with us today to learn more! (304) 760-9727 or (614) 618-3308.
Worried About the Upcoming Recession? Here are 4 Ways to Keep Your Business Financially Healthy
Recessions are a normal part of economic cycles that help to balance the market after a period of inflation that the world has experienced over the last year. While it causes distress among business owners and customers alike, in the long term, it'll reduce prices of raw materials, and transportation costs and result in an easing of interest rates, making it affordable for businesses to use debt for day-to-day operations.
As for the short-term, KDE Technology has a host of useful strategies you can use to recession-proof your business and minimize its negative effects.

Keep Your Cash Flow Positive
As a business owner, one of your key objectives will be to keep operations cash flow positive. As undertaking debt is currently the costliest its ever been according to CNBC, having cash in hand will be the primary driver of business growth. Becoming and remaining cash flow positive will involve creating a sound weekly budget and to keep spending in check. Additionally, now is the right time to impose stricter lending terms on clients while avoiding purchases on debt from suppliers. If you are facing payment issues with clients, try to structure an installment solution, helping you to recover dues at the earliest.
Boost Customer Referrals With a Gift Card API

One sure-fire way to keep the cash flowing is with customer referrals. You can use the latest technology to increase the likelihood that current customers will engage in your referral program, such as ways to easily offer Amazon incentives API, a quick way to generate digital gift cards. This API is a proven and robust program that results in incentives that are streamlined and effective
Digitize Financial Records

Owing to the unpredictability of the current economic environment, you'll need to stay on your toes and make consistent changes to your budgeting strategy. Hence, it's best to use digital tools to create, store, and share financial documents with relevant shareholders. Your financial documents will often be a mix of excel and word files, which you should consider converting into a PDF before sharing over the web, as it provides the option to encrypt files, keeping your financial data safe from bad actors.
Minimize Business Expenses

While creating the budget, ascertain high-spending areas of the business, and devise a plan to reduce spending, especially in non-essential projects and activities. Additionally, refrain from purchasing new assets and selling off any existing assets draining your earnings owing to maintenance costs, depreciation, etc. Here are a few ways to dispose of small and big-ticket items:

● Sell off excess office items such as chairs, tables, etc on online marketplaces.

● As for machines such as printers, and scanners, you can consider leasing them to other firms at least for the next year, allowing you to create an additional stream of income during the recession.

● If your business owns vehicles, storage spaces, or additional offices which are currently not in use, work with an agent to promptly sell/lease them to inject some much-needed capital into your business.
Establish an LLC

If you're running the business as a sole proprietor, it's imperative to convert it into a Limited Liability Company (LLC), for the following reasons:

● An LLC protects your personal assets and finances from business-related liabilities, while under a sole proprietorship structure, Accion Opportunity Fund explains that owners have unlimited liability toward business debts and liens, as reported by Accion
Opportunity Fund.

● An LLC makes you eligible to use business expenses as tax write-offs, potentially helping you save hundreds to thousands of dollars annually. The money saved can directly be invested into the business for developing new products, paying for expenses,
marketing, and more.

● With an LLC, you'll pay taxes as a corporation (which usually has lower tax rates and a host of provisions for reducing the tax burden), and not face the drawback of double taxation.

Cutting costs and spending judiciously are two pillars of success to make your business recession-proof. Additionally, taking advantage of free online tools, an API to generate digital gift cards for customer referrals, and establishing an LLC will further protect your finances from unforeseen circumstances and provide healthy savings on everyday expenses plus taxes.