WEBSITE DESIGN HAS NEVER BEEN SO IMPORTANT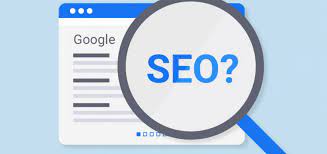 Why Website Design is important
It can be difficult to understand why most businesses are willing to pay top dollar for web design work. After all, many assume having a functional website matters more than it looks. Unfortunately, this isn't the case. Today, the most important aspect of any online business presence is the web design. 75% of users make judgements about a company's credibility based on visual design. By now, most businesses know that having a good website design is important.
Why you need Good Web Design
Usability and Navigation
A website needs to be designed with the user in mind, making information easy to access and easy to find. If you go to a website looking for specific information and are unable to track it down, the site has not done its job. Navigation is one of the most important elements of your website, so how its designed is critical. You want to keep the choices as simple as possible to make it easier for users to decide where to go. As a good rule of thumb, try to limit the number of options to seven or less.
Conversion
Good web design helps guide your users' eyes and tell them where you want them to look. On your website, you can draw attention to special offers, highlights to calls of action, and help users identify buttons and clickable elements. All these things can help drive users to take the actions that you want.  One of the most effective ways to draw users' attention toward a desired action is to use white space or open space around your call of action.
Brand Professionalism and Trust
As we mentioned earlier, 3 out of 4 users will judge your business's credibility based on your design. Designs that look modern and professional tend to encourage trust. Meanwhile, a poorly designed website might make someone doubt your legitimacy.
Mobile Friendliness
The majority of online searches right now happen on mobile devices, and that trend is only going to continue. And with Google now pushing a mobile-first approach, a mobile friendly website design is a necessity to stay relevant. Today good design must go beyond a single screen, you need a responsive website design that will make your website look and function great on all devices.
SEO
With search engine rankings being so important, website design isn't just about the visual elements on the front end. How the design comes together behind the scenes can deeply affect things like search engine optimization. A website may look great on the outside, but if it has cumbersome coding or too many large images that make it slow to load, that can drive visitors away and negatively impact SEO marketing.