WHY THE BEST SEO FIRMS DON'T OFFER GUARANTEED RESULTS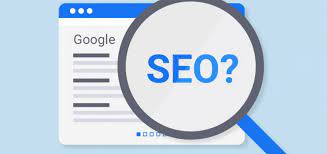 Hiring a marketing firm that specializes in SEO can be stressful. With prices ranging anywhere from several hundreds to thousands of dollars per month, depending on your needs. It's difficult to hear a marketing firm tell you it will take a few months before you can expect to see results. If you've hired an SEO firm and had a bad experience, you may have anxiety as you go through the hiring process again. In these circumstances, it is perfectly understandable that you would be attracted to the idea of a guarantee.
Why These Guarantees Can't Be Trusted:
SEO & Guarantees Have an Abdominal History
Scams offer guarantees, which by itself means you should be on your guard about hiring any firm offering a guarantee.
The Search Engines Expressly Warn Against It
Google's official statement reads: "No one can guarantee a #1 ranking on Google."
Beware of SEO's that claim to guarantee rankings, allege a "special relationship" with Google or advertise a "priority submit" to Google. There is no priority submit for Google. In fact, the only way to submit a site to Google directly is through an Add URL page or by submitting a Sitemap and you can do this yourself at no cost whatsoever.
Rankings are Inherently Unstable
Ranking for a particular keyword search can vary from one moment to another, and from one computer to another, which makes guaranteeing them a tricky proposition.
Ranking are a Poor Metric for Overall Performance
Making Guarantees About Something You Cannot Control Carries Inherent Ethical Problems
Search engines control rankings (not SEO firms), and therefore SEO in an inherently less predictable, less scientific service. To guarantee results is to be somewhat disingenuous from the start.
What The Experts Say About SEO Guarantees
Angie Schottmuller, Director of Optimization at Three Deep Marketing states, "Search rank guarantees are malarkey. A good SEO agency authentically boosts customer confidence with education, clear expectation, and business goal alignment. A great SEO agency backs that up with supporting data/evidence, expert credentials, social proof, and relevant case studies."
SEO requires both effort on both the part of the client and the SEO firm, making a one-sided guarantee unwise. Many clients want to believe there is someone out there who can guarantee and deliver top rankings in the search engines. When shopping for SEO services, its important to do your homework and follow the best practices for hiring SEO firm. You can look at case studies, talking to references, and learning more about SEO. Knowledge is the best weapon when it comes to hiring a good firm and working in a partnership with them to maximize results.