WHY USING DIY WEBSITE BUILDERS CAN HURT YOUR BUSINESS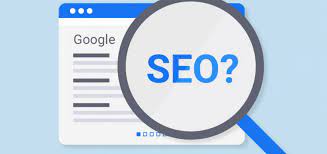 When it comes to setting up a website for your business, you might be wondering if it would be easier to do it yourself. DIY website builders are everywhere these days, promoting fast and beautiful websites so you can get back to business. Unfortunately, not only do these builders lack features, they also could harm your business.
It Doesn't Support SEO
The single biggest problem with DIY website builders is that they are not SEO friendly. SEO stands for Search Engine Optimization and is used to get more visitors to your website. Ranking highly for your keywords is important for obtaining traffic to your website. While DIY website builders produce sites that look great on the surface, but like a shiny car with an old engine, they're not built to go the distance.
DIY website builders are widely known for having bad SEO because they are generated on the fly. This creates un-needed code that will hurt your rankings in the search engines. If you are looking to gain traffic, conversions, and more customers to your website, think about hiring a pro.
Speed and Security
One of the most important parts of your website is speed and security. Having a fast website increases user engagement and SEO. Wix and Squarespace host your website on a shared server with thousands of other users. This diminishes the speed of your own website will result in lost customers and bad user experience. Having this many people on a server compromises security. If someone were to hack one of these servers, it may compromise every customer hosted on that server.
It's not Unique
Wix and Squarespace currently have over 90 million users and 500 designer templets. While 500 may seem like a lot of pre-made templets but with over 90 million users these templets are going to get used a lot. This means even though you may think your website looks pretty good, there are a lot of other people with that same exact template.
If you want to stand out against your competitors, you must have a custom website design that builds confidence in the customer by uniqueness and brand recognition. Having a non- unique website can hurt you in SEO as well. Google bots crawl your website and notice its very similar to other websites out there and you will get dinged. The key to gaining visitors is having a unique website with engaging content.
In conclusion, there are a plethora of cons when it comes to using a DIY website builder such as Wix and Squarespace. You might not see any traffic or visitors and if you do, it's likely they will leave because the website has not built enough trust in the company. Customers are smarter these days and they know the difference between a pre-made template and a custom-designed website.