A Quick Guide to Making Sure Your Website Supports Business Growth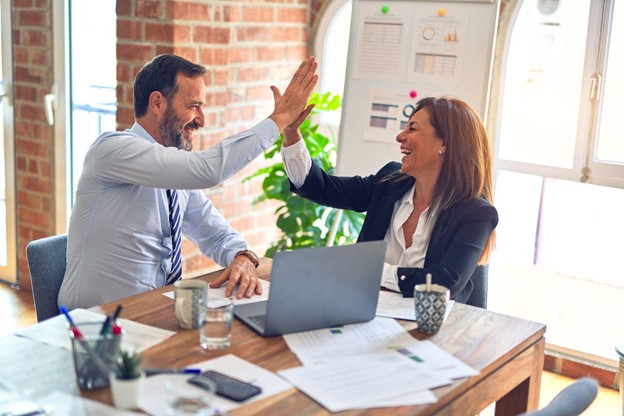 By: Julie Morris
Juliemorris.org
You can't expect to grow a business overnight, but there are some steps you can take now to set your company up for growth in the coming years. Your first step, for instance, is to create a plan for your business website & decide how you'll align the site with the wants & needs of your customers using a mix of cutting-edge methodologies & tools. This simple guide from KDE Technology will help you to get started.
Plan Your Website Like a Pro
There are lots of different things to consider when building a business website, & the site's goals & needs, target audience, aesthetics, & navigation structure are just a few of them. Your business plan is a great starting point, as the information provided in your business plan can answer these types of questions.
Depending on the goals of your business, you may wish to include the following types of website features:
A call to action (CTA) that encourages website visitors to enter an email address, download a guide, or book an appointment.
Testimonials from former customers & clients.
Live chat tools for handling customer complaints & inquiries.
Buttons for social media sharing.
An ecommerce store for online shopping.
Mobile-friendliness for those accessing your website by mobile device.
The experts at KDE Technology can help with everything from graphic and web design to branding & marketing, so don't hesitate to reach out to them for any of your website design needs.
Use Business Process Management
When building your website, business process management (BPM) can also be beneficial. In addition to helping you build a user-friendly website that aligns with your customer needs & business goals, BPM can be used for automating business processes; analyzing how different people, data, & systems within an organization interact with one another; & making improvements to your website over time. However, you'll need to monitor & optimize your BPM framework in order to reap the most benefits.
To learn more about how automation tools work with BPM, you might wish to take a business process management course on learning platforms such as Udemy or Coursera.
Integrate Business Tools to Boost Your Website
In addition to planning your website, you should ensure that the site will work with your internal (back-office) business tools. These tools are not visible to your customers & clients, but they can make a big difference in how your business operates. A few types of back-office tools include: Enterprise resource planning (ERP), customer relationship management (CRM), data & web analytics, IT ticketing, & customer support tools.
Customer support tools, for instance, help to resolve consumer issues in less time — while web analytics tools can be used to identify your customers & analyze their behaviors online. CRM tools help to improve relationships between businesses & their customers, increase sales, & reduce customer churn rates. The information you gather from these internal tools can be used to improve your products, services, & business processes, & better serve your customers.
With that being said, keep in mind that CRMs can be integrated with ERP software and other tools like ecommerce, marketing, & customer service systems. The benefits of using these business solutions become even greater when they're combined, as you'll find the information you need much more quickly while boosting employee productivity & reducing the amount of time spent switching between each different program. Plus, you'll obtain your sales, marketing, customer service, finance, & supply chain information — all in one place!
In Conclusion
Building a great business website is just the start: In order to meet the needs of your customers, improve your processes over time, & grow your business in the coming years, it's also important to integrate BPM methods, your CRM, web analytics, & other business tools with your website. There's a lot to learn, but this guide is a great place to start.
 
KDE Technology offers digital design services to help with all your web, marketing, branding, & graphic design needs. Learn more at kde.technology or contact KDE directly: 304-760-9727 (West Virginia); 614-618-3308 (Ohio); [email protected]